This article is about the hand created by Birkhoff. You may be looking for the "Prosthetic Hand" developed by The Shop. .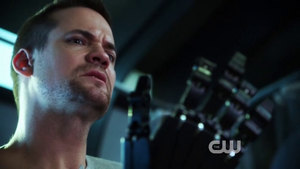 The Robotic Hand is a biologically controlled mechanical prosthesis made for Michael by Birkhoff in "Aftermath".
While generally considered "state of the art" it required the wearer to exhibit great focus in its operation.
Ad blocker interference detected!
Wikia is a free-to-use site that makes money from advertising. We have a modified experience for viewers using ad blockers

Wikia is not accessible if you've made further modifications. Remove the custom ad blocker rule(s) and the page will load as expected.