Ralph Hemecker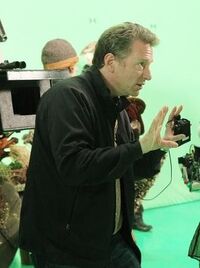 Ralph W. Hemecker is an American film and television director, writer and producer. He is well known for his work on the drama series Witchblade.
Career
Hemecker has amassed numerous credits in television, directing episodes of Renegade, Dead at 21, Millennium, Numb3rs, V, Blue Bloods, Nikita, Once Upon a Time as well as directing a number of television films.
In 2000, Hemecker founded Mythic Films, a full service feature film, TV and commercial production company.
After directing Witchblade, Hemecker served as the showrunner, writer and producer for the subsequent television series. The series aired from 2000 to 2002.
Director
Season 1
External links
Ad blocker interference detected!
Wikia is a free-to-use site that makes money from advertising. We have a modified experience for viewers using ad blockers

Wikia is not accessible if you've made further modifications. Remove the custom ad blocker rule(s) and the page will load as expected.