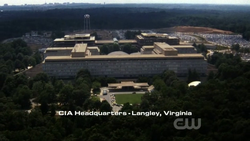 Central Intelligence Agency (or CIA)  is one of the principal intelligence-gathering agencies of the United States federal government. The CIA's headquarters is in Langley, Virginia, a few miles west of Washington, D.C. Its employees operate from U.S. embassies and many other locations around the world. The only independent U.S. intelligence agency, it reports to the Director of National Intelligence.
Known Agents
Gallery
Ad blocker interference detected!
Wikia is a free-to-use site that makes money from advertising. We have a modified experience for viewers using ad blockers

Wikia is not accessible if you've made further modifications. Remove the custom ad blocker rule(s) and the page will load as expected.